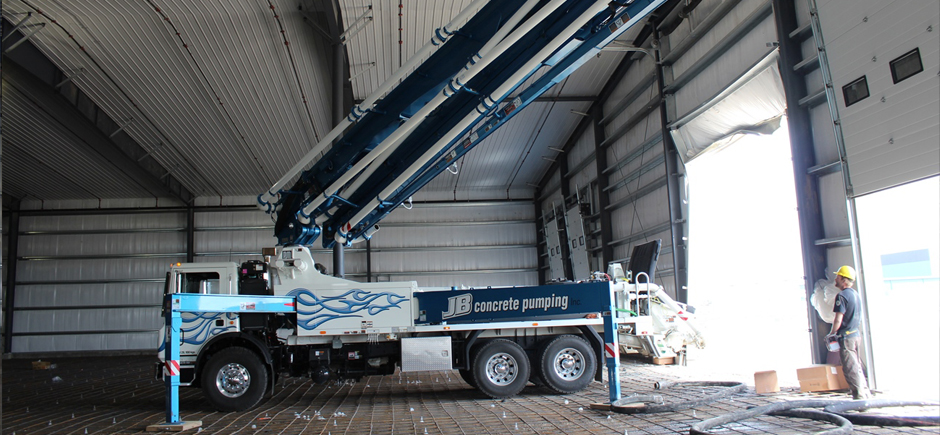 JB Concrete Pumping Inc. was formed in 2012 with the arrival of our first pump and expanded with our second pump in 2014. We are based in Coaldale, AB and service all of Southern Alberta. The company consists of Justin Giles along with Bill and Brenda Bezooyen of J.B. Construction Inc.
We feature a 2012 – 16H38-4Z Putzmeister Concrete Pump and a 2014 – 16H38-5RZ Putzmeister Concrete Pump. Their 'Z' boom formation has all of the same characteristics of a traditional roll and fold pump.
What sets these pumps above the rest are an unfolding height of 24.6-30 feet and the ability to reach up to 70ft inside of the building with the insulated boom. The features are ideal for shop floors and mezzanines because of the ability to manipulate the boom to access places that a roll and fold could never reach.
Justin Giles
Owner/Operator
JB Concrete Pumping Inc.
Phone: (403) 894-3194
Fax: (403) 345-5855
Email: justin@jbconstruction.ca